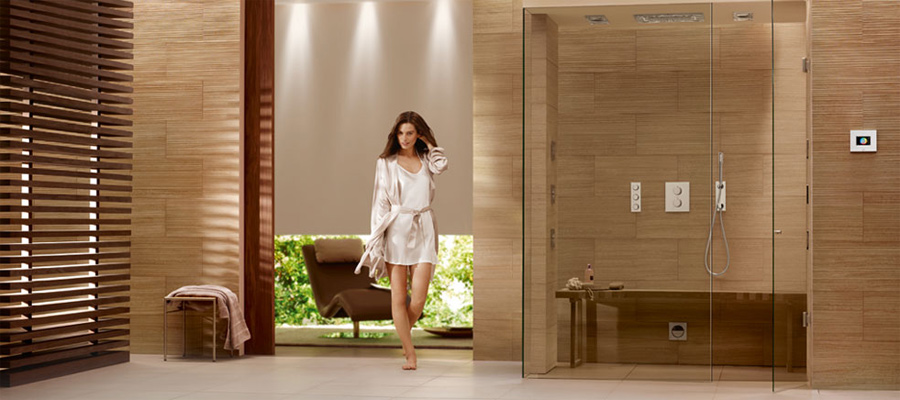 Thermostatic Showers, Taps, WC Solutions, Digitally Controlled Bathrooms
T: 01603 488770
Nowadays the bathroom is a personal refuge, a place of quiet and relaxation. The sanitary technology that creates these private wellness oases is often concealed behind the bathroom walls. 

Gerberit are specialists in this type of bathroom and have designs to suit any and every taste. Get inspired with the help of Mag Bathrooms of Norwich.
Always the right temperature, for utmost convenience and safety.
GROHE TurboStat® technology delivers water at your desired temperature within a fraction of a second and keeps it constant for the duration of your shower.

Grohtherm thermostats are equipped with the most advanced and precision-made cartridges in the industry. By increasing the sensitivity of the thermo-element, our thermostats react to changes in water pressure twice as fast as before.

So, no more time and water wasted fiddling with the controls to get the temperature right.